Joined: Fri Jul 02, 2010 6:42 am
Posts: 90
I found this big butterfly flying in my kitchen last evening. I first I thought it was a

Morpho

but the verso is all wrong. I have been unable to find it on Butterflies of America, possibly it is a

Prepona

sp. ? But it seems a little big for this.
Attachments: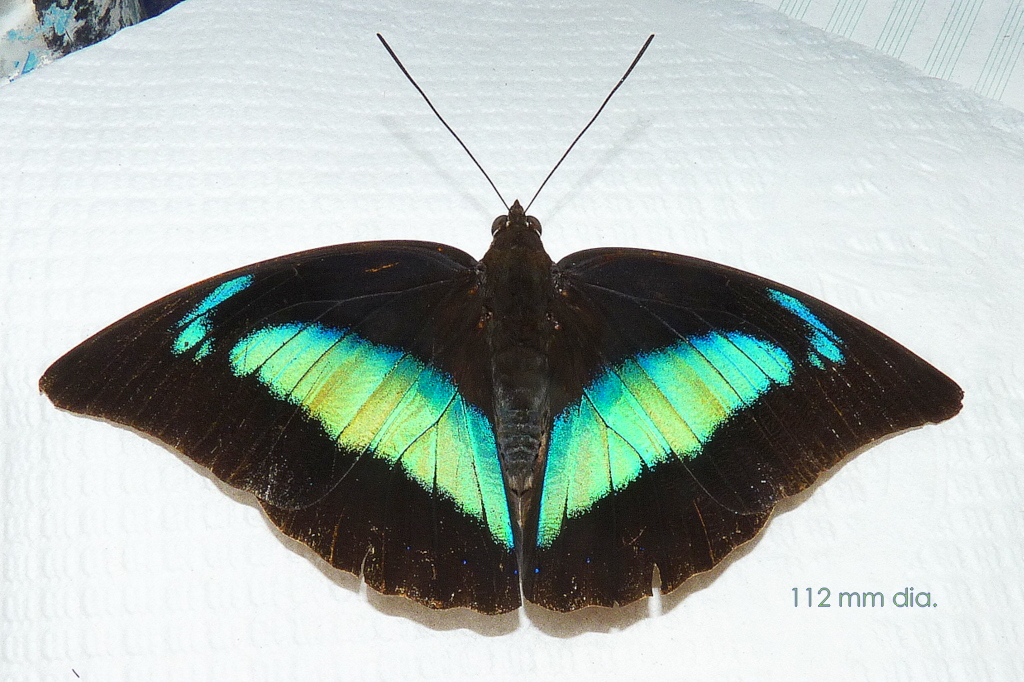 P1150179.JPG [ 429.38 KB | Viewed 597 times ]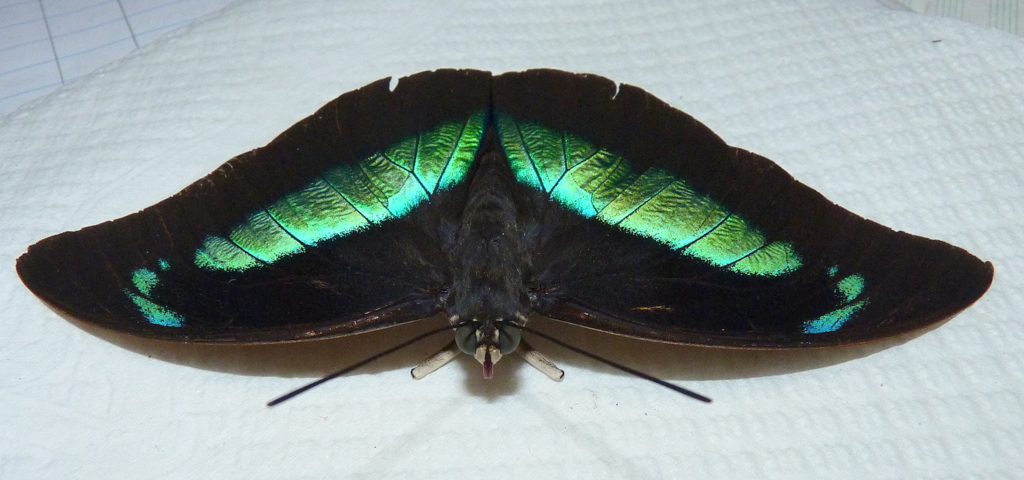 P1150160.JPG [ 266.93 KB | Viewed 597 times ]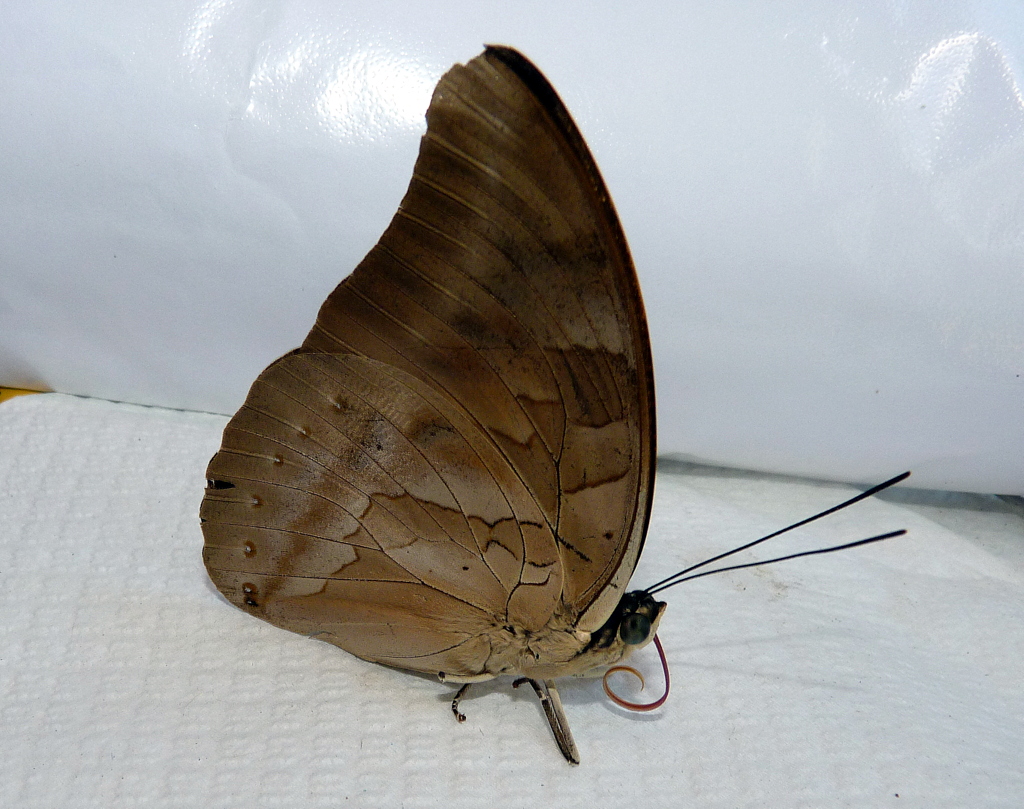 P1150215.JPG [ 456.54 KB | Viewed 607 times ]